All You Need is Love & Dumplings
So, first things first, HOW ARE YOU ALL DOING? Forgive me for all caps screaming; I just feel so far away from y'all, so distant, you might say, and I keep having these dreams where I talk and no one hears me. I miss everyone!
Please write and tell me how you're coping, if you have time. And not all of us do; I talk to people who are busier than ever during quarantine and I'm like, What's that like? 'cause all I do is bake, try outside-my-comfort-zone activities like Family Chopped, which my kids suggest, stream Netflix shows about marriage, and write. The best stuff, right? Except for not getting to see all of you.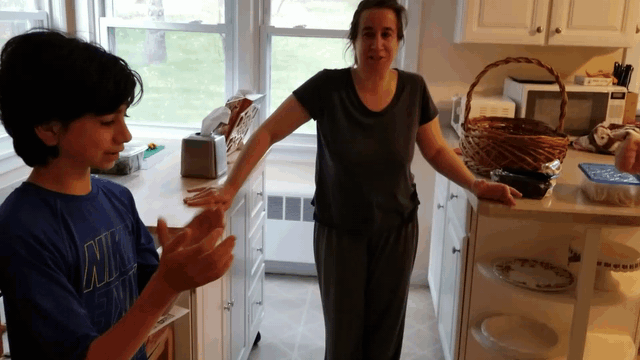 That I really miss. Along with dumplings.
Still, I told myself I would stay positive in this letter—although if you're struggling, please don't hesitate to share with me, we need to be there for each other—so let's turn to examples of love that have heartened and warmed me the past month or so.
Loving Altruism
Has everyone discovered John Krasinski's Some Good News? I guarantee that this YouTube show will give a lift to your day. And who knows, if you do something loving, you just might get featured.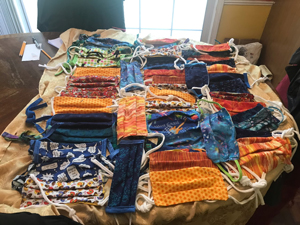 Like my friend and newsletter subscriber, Kelley Cody-Grimm, who tells me that procrastination finally paid off when the quilting basket that'd been staring up at her from the floor was finally put to great use!
Read Kelley's inspriring post on becoming a helper, and if you are interested in making masks for those on the front lines, you can volunteer to sew with JoAnn Fabrics Make to Give program. At this moment, volunteers have made over 96,000,000 masks and the next goal is 100,000,000!
Loving Books About Wives
I haven't met a fan of psychological suspense who didn't love a good wife book. Karin Slaughter's latest installation in the Will Trent series drops in July—it's called The Silent Wife, and if you like Georgia grim and gritty, I recommend a pre-order.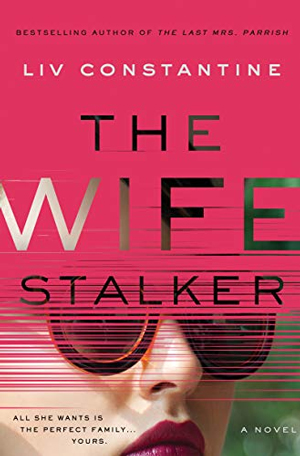 And Liv Constantine, sister writers who crush this genre, have a new one called The Wife Stalker coming out May 19th. The Constantines are hosting a Happy Hour/Ask Them Anything on May 27th over Zoom if you preorder a copy. Just email your receipt to livconstantine2@gmail.com and you'll be sent a link to attend!
#booklaunchinthetimeofcorona
Loving Writerly Community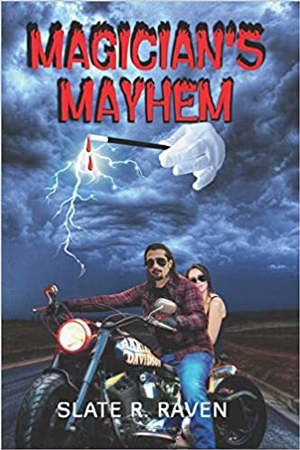 In some cases a national crisis brings out the best in people. But it amazes and horrifies me that there are others who see this as an opportunity to prey on the vulnerable. Aspiring writers are getting approached with less-than-aboveboard offers, so I'm happy to share Slate Raven's advice, based on a publishing challenge he faced.
Slate is giving away an audio copy of his book--email me and be entered to win!
Always start with the Better Business Bureau. Even presses with "A" ratings should lead you to double check for complaints made against them.
No publisher should have money problems. If they do, they are likely not handling their accounts well, thus you can't expect them to handle your funds well.
Hybrid presses. There are tons out there, but the ones that will accept any manuscript are getting their money from you more than your sales.
You can get many of the same services from individual companies [a la carte]: a cover from a design company or artist [try Fiverr], book formatting from someone who does interior layout. Freelance editors abound--but check references. The reputable ones often offer a free sample.
Jenny adds that indie authors can get PR tailored to the unique advantages and challenges of self-publishing through BooksFluent, a firm she highly recommends.
Loving the 'Gram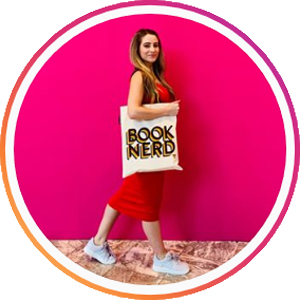 I mean, I don't really, or at least I'm not good at it, and it always leaves me feeling kinda dumb and old.
But with that out of the way, I will share that I am super happy my fabulous publicist at BooksForward pushed me out of my comfort zone, just like my kids do with their family versions of reality TV, to do an Instagram takeover at Spivey's Book Club today. Follow Spivey—and if you open this letter on Thursday, you can even hit me up live for a Q&A!
Loving All of You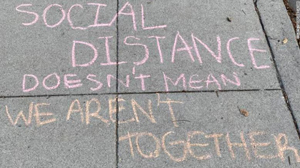 Times are scary and hard in many ways right now. Much harder for some than others, and I feel blessed and grateful to count my worries as small. Which means that if I can ease some trouble in your life, please reach out.
And if you yourself have a way of easing troubles, please tell me. People are looking for ways to help, and one thing I've always been good at is connecting those who need something with others who might have it to give.
Love from the Hills of Wedeskyull,