They Say Things Happen in Three's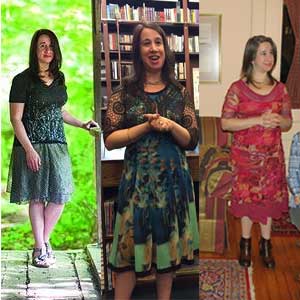 So just for newsletter subscribers—three giveaways this month!
FYI, my favorite Laura Lippman novel is To the Power of Three.
And for the first time ever, you'll be hearing from me thrice in August. Is that the correct use of thrice? And shouldn't a writer know this?
Anyhoo, today I have a ton of resources, reads, and a special announcement to share.
Then in just three short days—oh my goodness, three again, spooky 'cuz I DID NOT PLAN THAT— you'll receive an installment called Nina News, dedicated to an author I think you will love discovering—and a chance to win her brand new hardcover!
Later in the month, when my book comes out, you'll get some fireworks from me.
So hang on tight because it's going to be a fun ride, and I am so grateful you're on it with me! And not only because I'm terrified of roller coasters.
Welcome, BookSweeps Readers!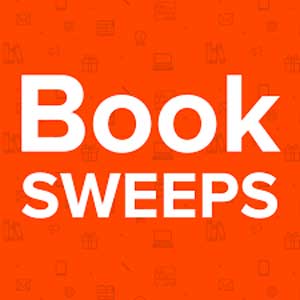 Earlier this month I participated in a contest where readers had a chance to win a book bundle containing several dozen books. I want to welcome every single BookSweeps reader to my newsletter! So happy you're here.
In my newsletter I do monthly giveaways—admittedly for fewer books than BookSweeps, so everyone might want to check out their next ones—introduce you to new authors, and share behind-the-scenes tidbits about my life as an author...and even a potential producer, if my movie news comes to pass!
#moreonthatinseptember
If You Ask Me, I Will Come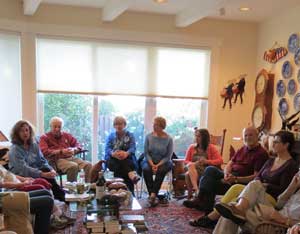 I am known for going on the world's longest book tour, which, sigh, has to change this time around for obvious reasons. It'll be virtual for The Mother of all Tours, and I'll post a list of places where you can catch me. Better yet  check out this cool possibility:
For the first four weeks of my release, I will be meeting online with book clubs. There will be all sorts of special features—like a personalized Discussion Guide drawn up based on each group's unique interests, a chance to name a character in my next novel, and win a Book Basket. We can't meet in person, but I promise a rousing good time!
If you would like your book club or a book club you know of (this can be a great holiday gift) to be a part, you can email me directly, reach out to my publicist, and soon there will be a form on my website. Hope to party/talk books with you!
Two Writer's Bucket List Moments

I was paired with my literary idol when The Second Mother made PopSugar's list: 26 Incredible New Books Coming Your Way This August. It was an almost-forty-years-in-the-making kind of moment when I read the description. Look for lucky #25.
§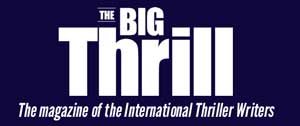 Dawn Ius' insightful, probing interview in The Big Thrill prompted me to say some things I've never shared before--about me, my marriage, and of course, my new book. Read to hear what they are.
In the Spotlight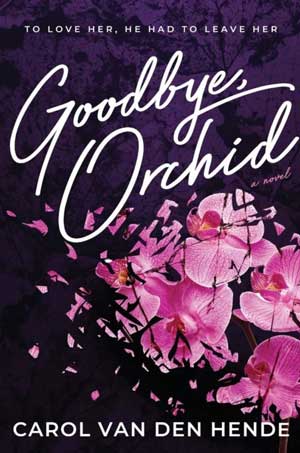 This is a time when we all can use a hero, which this Spotlight from Carol VanDenHende delivers. Email me for a chance to win a paperback copy or one of ten e-ARCs!
Goodbye, Orchid is inspired by the resilience of combat-wounded veterans. These soldiers go from the top of their game to returning home seriously injured. Yet they aren't focused on their loss, they're fighting to get better. One of my early readers, Sgt Bryan Anderson, was "blown up" (his words) by an IED, or Improvised Explosive Device. While lying in Iraqi dust awaiting the rescue helicopter, he saw that the bomb had severed his legs and left hand.

Today, if you ask him what he would change in his life, he doesn't want to undo his injuries. Because his challenges make him stronger.

It's this fortitude that sparked the hero in Goodbye, Orchid. In the story, handsome and successful entrepreneur, Phoenix Walker, is forever changed by an accident. When he wakes in the hospital, he's faced with the hardest decision of his life. Does he burden the woman whose traumatic childhood makes him feel protective of her? Or does true love mean leaving her without explaining why?

New York Times bestselling author Caroline Leavitt called the novel a richly detailed story of star-crossed lovers...all told with unforgettable heart and insight.
Crossroad Reviews Author Chat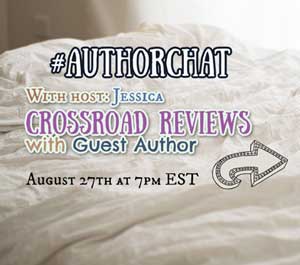 On August 27th I'll be chatting with Jessica Porter, whose series #AuthorChat allows authors and readers to come together in the comfort of their own homes to ask questions and meet new people!
Please find me there and listen in!
Bad Redhead AKA You Mean There Are Ways to Actually Do This Thing?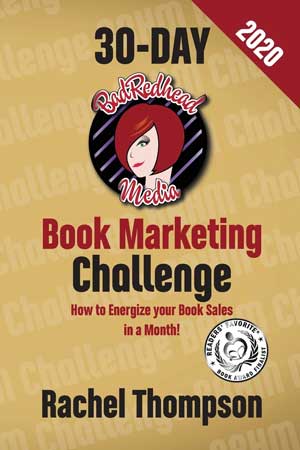 The world has gone topsy turvy over the last five months. It's hard to know what's up and what's down, anything we can count on. Which makes trying to do things that have always been tricky even harder. And marketing a book is tricky like Halloween + that rabbit on the cereal + every April Fool's joke ever played tricky.
But Rachel Thompson AKA Bad Redhead knows how to do it. Let me repeat that. She knows how.
This Thirty Day Marketing Challenge will set you on the road to preparing your book for success.
Even in a pandemic.
What I Can Count On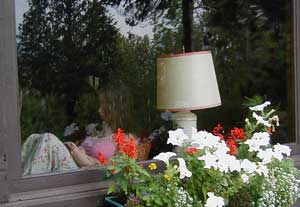 Did I say it's hard to know what to count on these days? That's not completely true. Because I count on you, dear friends and readers and fellow authors.
To keep me in your lives—the emails you write after I send out a letter brighten my whole month. To get what I'm trying to do with my books: which is pit a woman against overwhelming odds and watch her triumph.To release your own awesome books, which always carry me away.
And that's a lot to count on.
Love from the Hills of Wedeskyull,