Actually It's One of My Faves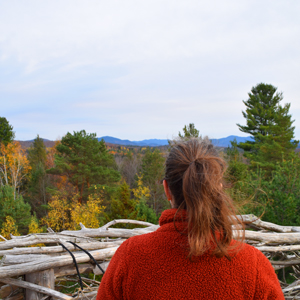 I've always loved the fall with its feeling of encroaching winter, getting ready to hunker down for the season. I know a lot of people find the coming cold—or other elements if they don't live in a northern climate—depressing, but for some reason they invigorate me. And that's without the unparalleled joy of getting to live in a kaleidoscope of fall foliage color.
But let's face it, this October is frightening beyond Halloween horror movie fests and gory decorations on lawns. Incidences of Covid are spiking. The political divide is widening. We're becoming aware, those of us privileged enough not to have been already, of how deeply injustice penetrates this great land.
I'll be honest—there are nights I struggle with how to comfort my children, who show me how frightened they and their generation are.
There's Also Reason to be Hopeful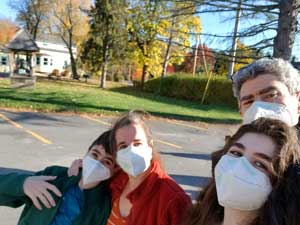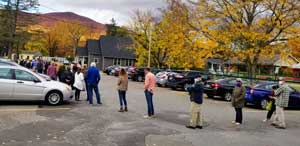 Those aforementioned frightened children? One of them has been phone banking ahead of the election. Here's all of us going to vote the day the polls opened--that's a two and a half hour line, and I enjoyed every minute of it.
We have a voice in this country. No matter who your allegiance lies with, let me ask you, as someone whose path has crossed with yours—and been made richer for knowing you—to mail in your ballot or get out and vote on November 3rd.
We are all in this together.
And now—back to books.
Book Recs
I have three doozies for you this month. Some October color and fire!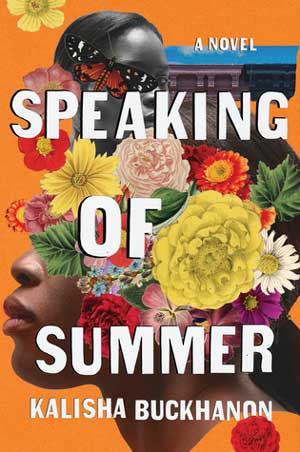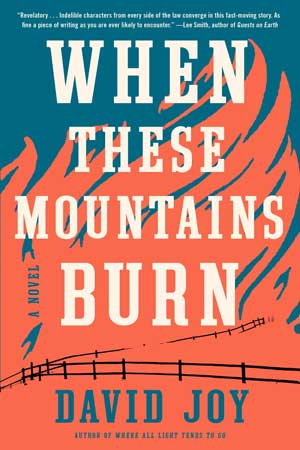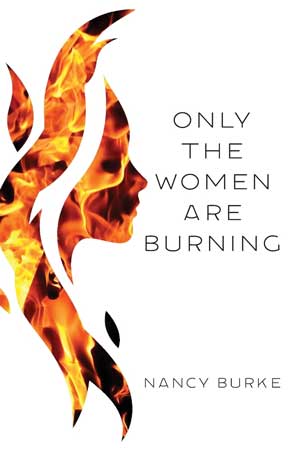 The first has been a favorite read of mine for over a year--a book I was honored to blurb--by Kalisha Buckhanon. It's about sisters and mystery and city life when comfort is shorn.
The second is by David Joy, one of my favorite rural lit authors, about the brutality of the opioid epidemic on mountain life, and the chasm between old-timers and native peoples.
And the third is by a new-to-me author, Nancy Burke, who pens a thoroughly original story about what happens to the stifling surburban narrative when the women who live it start, literally, combusting.
In the Spotlight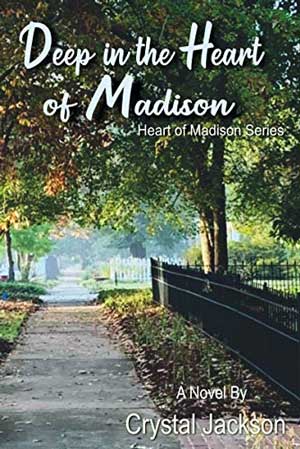 Crystal Jackson is a fellow author whose path met mine on Medium. I am so glad to know her and introduce her to you. Her covers are works of art--check them all out!
Left on Main began for me with the vision of an elderly woman wearing a dress as faded as the wallpaper, quoting the words of a Mary Oliver poem. You'll find that scene in the second chapter. I wasn't sure what it was going to be or where it was going, but I began working on it after work and on weekends.

I lost my job and began to work full-time as a freelance writer. I wrote the entire series within a year. It would take longer to edit it and find a publishing home, but each story seemed to come after the next. As soon as I thought I was done, another would begin. It may sound whimsical, but I didn't feel like I was imagining the world; I felt like I was channeling it.

Right on Walton is the second installment in the series. It's an enemies-to-friends romance. Deep in the Heart of Madison followed, with its friendship-to-love theme. The final book in the series, Waiting for the Girl Next Door, comes out in March 2021. I'm offering all three signed copies for a limited time with free shipping (US only).
To get your signed copies,
contact Crystal
and let her know you read her Spotlight!
I've Gone Rogue

I was thrilled and honored when one of my favorite authors and friend Lynne Constantine invited me to become one of this illustrious team of writers. Follow the Rogue Women Writers for amazing giveaways, like this one going on only until today, author events like this upcoming one and blog posts about all things thriller and suspense!
Finally, a Cliffhanger from Me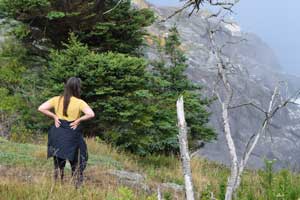 I refer to writing a novel as jumping off a cliff. That's what it feels like to me—a plunge out into the great wide open, no parachute, no net, will there be wings or wind to buoy me up?
A few weeks ago, with the waning of the year upon me, I took a move with a book in a way I never dared before. I can't wait to share it with all of you. For now, please wish me wings...and not a crash landing.
And I wish the very same for all of you, whatever jump you're taking.
Love from the Hills of Wedeskyull,