And I Don't Mean Turkey Stock. Ha. Get It?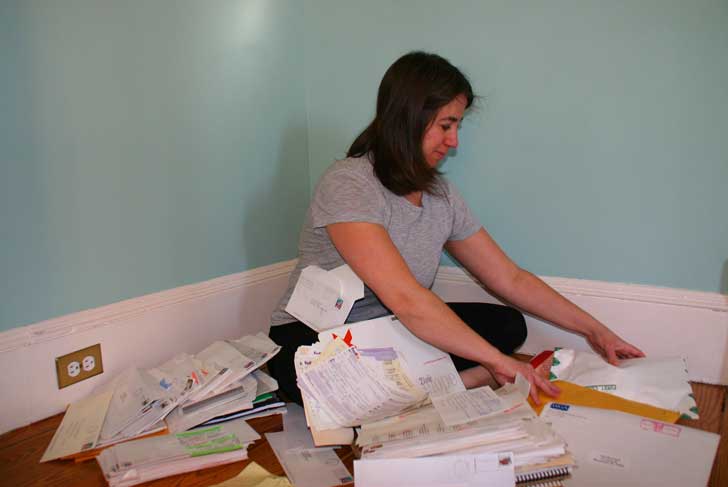 I once wrote a poem called "Novemberly" about the weather in the Northeast this time of year, which for me provokes a studied self-assessment and a time of contemplation. Especially this year because we're all inside, unto ourselves more than usual; and because times are so hard for so many.
Also, I found myself at a career crossroads. A seven year itch maybe—it has in fact been seven years since I first got published after an eleven year rejection filled journey. (The pic is me surrounded by a mound of snail mail rejections). I took stock of my career from a heady launch in which my debut won a major award and became one of my publisher's biggest sellers of the year to now just after my fifth novel came out.
I realized that I was at a juncture.
And so I attempted the scariest upheaval since setting out with my family on the world's longest book tour—car-schooling our kids, renting out our house, trading two cars in for an SUV that could handle Denver in February—back in 2013.
I'm still not sure where this one will land me. I hope to share more with you when we're all taking stock again in the new year.
Book Clubs, Book Trib, and Me
One of my dearest hopes for The Second Mother is that it will appeal to book clubs. The book centers around two very (I think) discussable questions.
1) How far should a teacher go to save a student? 2) Who is the second mother?
So I was beyond thrilled to learn that Book Trib offers this amazing program for book clubs and authors alike—and for my latest novel to be a December selection.
Do You Like Gothic Fiction?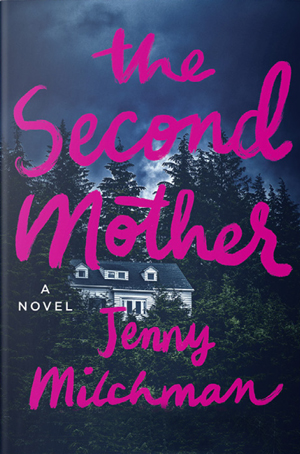 Book lovers have book memories—recollections of reading that are as strong as the imprinting of a bird on its mama. What's yours? One of my earliest is of reading Jane Eyre on a darkened night on the window seat in my childhood home. I grew up in a big, old Victorian so the setting was perfect. I even recall heavy velvet drapes concealing me, although my parents didn't have any of those! #memoryisfallible
So you can imagine how happy I was when Aubrey Hamilton shared this review of The Second Mother on one of my favorite book blogs, Kevin's Corner. Aubrey got what the great Jodi Picoult also saw in the novel—that Gothic essence whereby a woman who has nothing to lose loses nearly everything in a shadowy corner of a whole new world.
In the Spotlight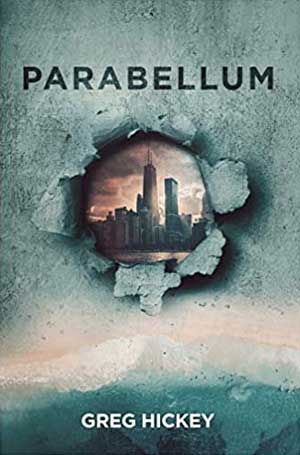 Greg Hickey wrote one of the best books I blurbed this year.
I've always enjoyed finding the right titles, that one word or phrase that perfectly encapsulates a piece of writing. Sometimes a title comes to me as I'm writing the first draft; sometimes I change it multiple times. Parabellum jumped out early and stuck.

It's the name of a popular handgun cartridge (9 mm Parabellum in Europe, 9 mm Luger in the U.S.), so it fits a novel about gun crime. The name Parabellum originates from the Latin adage Si vis pacem, para bellum ("If you want peace, prepare for war"). And the characters in Parabellum go through psychological battles over the course of the novel.

But the adage also describes my struggle to understand why someone would indiscriminately mow down a crowd of strangers with an assault weapon. I knew that question was going to lead me to some pretty dark places—reading about mass murder and the Holocaust and concepts of evil—as I prepared to write, not to mention grappling with those troubled psychologies and characters as I wrote the novel. Parabellum is a dark book. But as the adage suggests and Jenny so eloquently put it "the possibility of salvation is always nigh."
Some See Christian Themes in my Books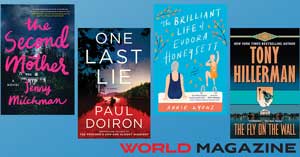 This wasn't intentional on my part as an author, although we could use a touch of love thy neighbor as you would thyself in these times. But my debut novel, Cover of Snow, was deconstructed from a Christian perspective by a very insightful book blogger, and World Magazine recently included The Second Mother in an honorific lineup. (Along with Paul Doiron, who writes a series I love—check it out). There's a warning about obscenities—and I don't even recall using any curses in the novel!
Writing a book that appeals to those who like "good values" in their fiction is in some ways a natural proposition for me. I am interested in justice, in trying to build a world where crimes and base realities get punished, and the best in us plays out.
I Love Nature Thrillers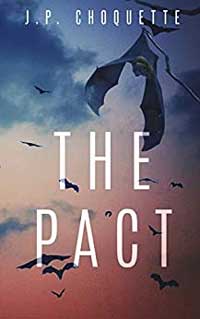 JP Choquette writes the Monsters in the Green Mountain series for "occult horror fans looking for edge-of-your-seat suspense minus most of the gore"
Your books have nature as a very strong element. Can you talk a little about that?

Nature both soothes and energizes me. It's where I go to get my head straight and helps me remember the world is bigger than my problems. As a writer, I need that. It's important to get out of my head (where I spend way too much time!) and see the connections, cycles, and changes that are constantly happening around me.

What thriller or suspense writers have influenced you?

From the Carolyn Keene and Mary Downing Hahn books I inhaled as a kid to Mary Higgins Clark who wrote books that creeped me out in high school. I'm inspired by books by Ruth Ware, Lisa Unger, Steven Ramirez, Darcy Coates, Delphine Woods, and of course, you, Jenny! I love authors who tie in elements of nature and whose work is Gothic-inspired with plenty of psychological undertones. My bachelor's degree is in psychology so this is in part how I get my "fix" and understand human nature.
Discover 4 Authors on Rogue Reads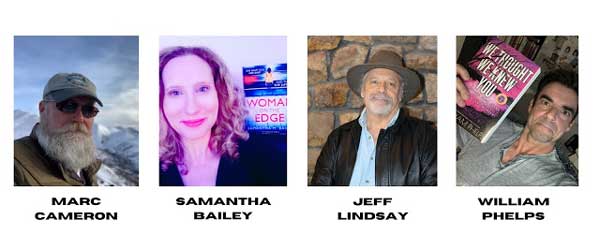 Please join us on December 14th as I moderate an intimate, revealing chat with four great authors. Some of you may know Samantha Bailey's Woman on the Edge, one of the latest in the oh-so-hot domestic suspense genre. Samantha joins Marc Cameron (Stone Cross) and Jeff Lindsay (of Dexter fame) and M. William Phelps (dozens of books of fiction, history, and true crime) to discuss their releases, pandemic writing, and the holiday season 2020-style. I hope you can be there! Just email roguewomenwriters@gmail.com for the Zoom link to join.
Thanks from Me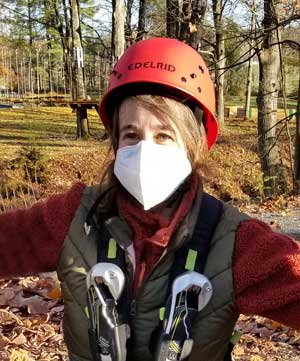 One of the things I gave thanks for this holiday was all of you. Now more than ever it can be hard to feel connected to those we care about.
The notes I get after sending out a newsletter imbue me with happiness and interest all month. Thank you for following along on my journey, and for allowing me into some of yours.
Love from the Hills of Wedeskyull,