Birdies Leave Nests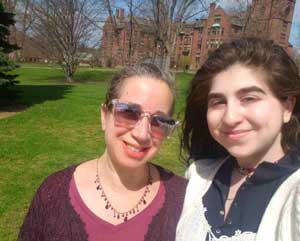 There is tons of fun stuff in this letter! Read on for new giveaways, news of new books, and other births, including the cutest pics you will see in the literal WORLD. But first, a personal one.
Nine years ago my two little birds accompanied me on the road when my debut novel was released. Shelf Awareness called it the World's Longest Book Tour. IT hubby working from the front seat, birds "car-schooled" in back as we criss-crossed the country, visiting every bookstore, library, book club, radio and TV station that would have us.
The trip launched my career. It was put together with the help of a fabulous publicity firm and my publisher's support. Now the oldest birdie is about to graduate high school. Here we are visiting her college-to-be. Whaaat? How did that happen? As Vanessa Williams sings, "Oh, how the years go by."
The Winner!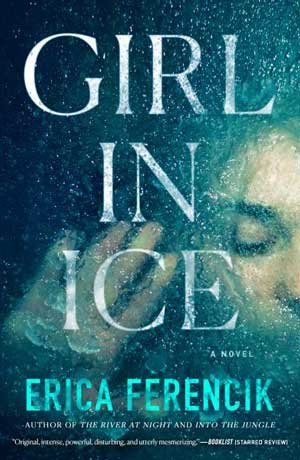 Jeana K, you have won a brand new copy of Erica Ferencik's GIRL IN ICE!
Readers, the Spotlights below come with giveaways too—simply choose your preferred book and email in reply to this letter to be entered to win!
A Love Letter to Friendship: Amy Impelizzeri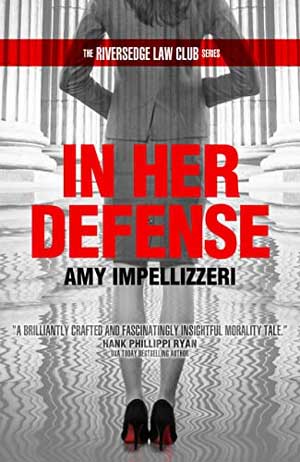 IN HER DEFENSE is my first legal drama, after more than a decade away from the law. It's about a former lawyer - now podcast host who returns to the law to defend the woman accused of killing her husband. It's a book about grief and loss and reinvention and friendship. It's also a love story to an old friend of mine that I will likely never see again.  A woman who revealed to me that her husband ran a chain of local exotic dance clubs and that she worked there sometimes as well.

I would have thought – given what I already knew about this sweet woman – that I would have nodded and said, "I'm so glad you felt comfortable enough to tell me. This is a no judgment zone." And that I would have meant it.

I said those things. I kept moving my lips and thinking in my brain, Please let me mean this. Please let me be the kind of person who is worthy of this kind of confidence. Please let me be ok with this.

But I wasn't. And she figured that out; I could see her visibly sigh. I hugged her goodbye. Later, she moved away. We didn't keep in touch. But I think of her often, feeling ahamed when I do. So this new story of mine is to all of us who have failed at being good friends now and again. Here's to second chances. And hope. And justice.

Oh. And just a touch of revenge.
An Inside Peek at the Book Biz: Carter Wilson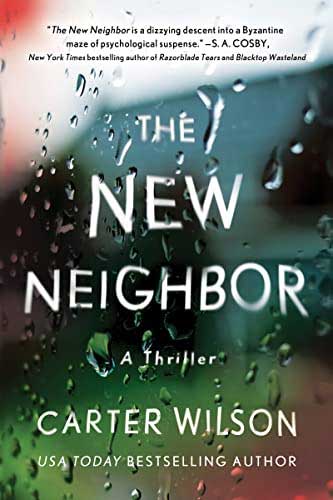 Surviving the Editorial Letter

Good writers don't do it for the money (ha, money?). They do it because they love storytelling, and they'll rip their heart out to make the story the best it can be. This passion is the only way to survive the editorial letter, a simple email that strikes fear in the souls of anyone who's ever been on the receiving end.

The editorial letter is the first communication an author gets from their editor after turning in their manuscript. The wait is bad enough, as it's often the first time the writer has shared their complete manuscript with anyone. But getting the letter is worse. It begins with what the editor liked about the story (one paragraph), and then followed by things that "didn't quite work" (twenty paragraphs). The issues can range from something as simple as changing a character's name to as daunting as requesting AN ENTIRE NEW SUBPLOT. Reading the letter is often accompanied by contemplations of drinking an entire bottle of Drano.

But, in the end, the good writers find gratitude. They know that, despite the weeks or months of work needed to retool the story, their editor is doing their job: making the story the best it can be, and in the end, that's all that matters.
A Fresh New Book Site to Discover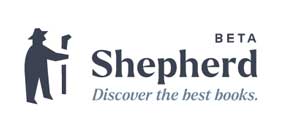 Shepherd is a new book curation site that asks authors to share favorite books around topics and themes about which they are particularly passionate. The goal is to create an experience like wandering around your favorite bookstore, but reimagined for the online world.
I chose novels Where Women Win. Click to find a few of my fave Thrillers with Triumphant Women. And for some extra fun, sign up for the newsletter and I'll enter you to win your choice of a book from the list! Just forward me the first newsletter you receive.
But Wait, There's More...Books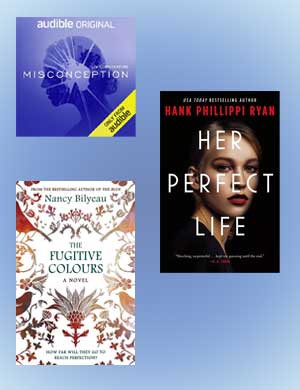 Liv Constantine's novella Misconception is out today and free to Audible members.
Hank Phillippi Ryan's Her Perfect Life is on sale this week for $1.99! Publishers Weekly gave it a starred review and BA Paris "loved it!"
In Nancy Bilyeau's The Fugitive Colours the year is 1764 in the city of London. Genevieve Planché struggles to keep alive her silk-weaving business and her nearly-crushed dreams of being an artist only to find herself embroiled in a web of plotting portraitists, seething courtiers, and international spies. One of "The Best Books to Read in May" according to Town & Country magazine.
Let's Face It, Spring is Really About Kittens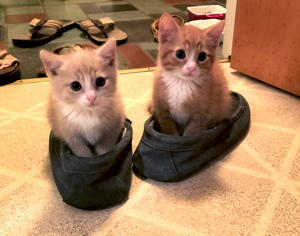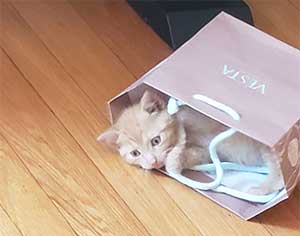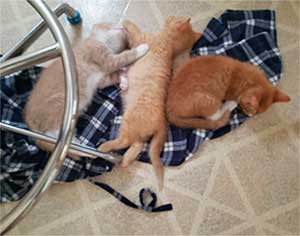 Did I not tell you?! The cutest pics in the world. Like, I-will-obey-your-alien-overlord cute.
Last year we became kitten fosterers and will soon welcome a new crop.
May your spring be filled with new growth and bloomings of all kinds. Please write and share some of them with me!
Love from the Hills of Wedeskyull,